Aboriginal Employment and Career Development Strategy Consultations
The NTPS Aboriginal Employment and Career Development Strategy 2015-2020 (the strategy) is in its final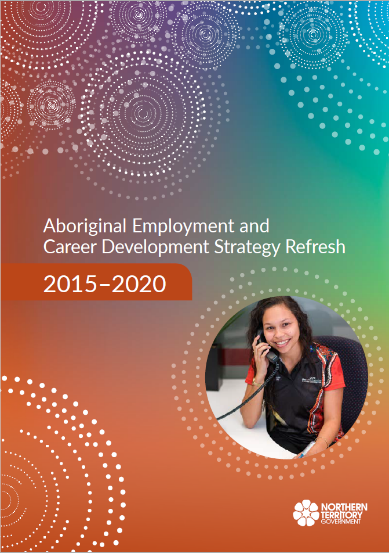 year of implementation.
As part of the strategy evaluation process, the Aboriginal Employment and Career Development (AECD) team within OCPE will be holding a number of workshops across the Northern Territory.
The workshops will provide employees an opportunity to give feedback on the current strategy as well as contribute to the development of the new strategy.
The half day workshops will focus on:
What worked?
What didn't work?
What could we do better?
Where to from here?
Please note some workshops are allocated for NTPS Aboriginal employees only and other workshops are open to all NTPS employees that would like to provide feedback on the strategy.
Places are limited due to venue capacity. To register, please email AECDS.NTG@nt.gov.au and state your preferred location, date and time.
Details are currently being confirmed and will be updated in the table below.
July 2020
Location
Date
Time
Audience
Katherine
(confirmed)
Monday 13 July
1pm – 4pm
NTPS Aboriginal employees
Tuesday 14 July
9am – 12noon
NTPS Aboriginal employees
Tuesday 14 July
1pm – 4pm
All NTPS employees
Nhulunbuy
(confirmed)
Wednesday 29 July
1pm – 4pm
NTPS Aboriginal employees
Thursday 30 July
9am – 12noon
NTPS Aboriginal employees
Thursday 30 July
1pm – 4pm
All NTPS employees
August 2020
Location
Date
Time
Audience
Darwin
(confirmed)
Monday 10 August
9am – 12noon
NTPS Aboriginal employees
Alice Springs
(confirmed)
Thursday 13 August
9am – 12noon
NTPS Aboriginal employees
Thursday 13 August
1pm – 4pm
All NTPS employees
Darwin
(confirmed)
Thursday 27 August
9am – 12noon
All NTPS employees
Thursday 27 August
1pm – 4pm
NTPS Aboriginal employees
September 2020
Location
Date
Time
Audience
Tennant Creek
(cancelled)
Tuesday 8 September
9am – 12noon
NTPS Aboriginal employees
Tuesday 8 September
1pm – 4pm
All NTPS employees
Alice Springs
(confirmed)
Thursday 10 September
9am – 12noon
All NTPS employees
Thursday 10 September
1pm – 4pm
NTPS Aboriginal employees
Darwin
(confirmed)
Wednesday 16 September
9am – 12noon
All NTPS employees
Wednesday 16 September
1pm – 4pm
NTPS Aboriginal employees
Monday 21 September
9am – 12noon
NTPS Aboriginal employees
Monday 21 September
1pm – 4pm
All NTPS employees
October 2020
Location
Date
Time

Audience

Darwin
(confirmed)
Monday 5 October
9am – 12noon
All NTPS employees
Monday 5 October
1pm – 4pm
NTPS Aboriginal employees
Tennant Creek
(cancelled)
Tuesday 13 October
9am – 12noon
NTPS Aboriginal employees
Tuesday 13 October
1pm – 4pm
All NTPS employees
Alice Springs
(confirmed)
Thursday 15 October
9am – 12noon
All NTPS employees
Thursday 15 October
1pm – 4pm
NTPS Aboriginal employees
Last updated: 21 September 2020
Share this page: