Bulletin 7 – Further improved offer by the Commissioner for Public Employment – Issued 24 September 2021
*This bulletin only applies to employees covered by the 2018-2021 Power and Water Enterprise Agreement*
Improved Offer
After carefully considering the feedback provided by the Single Bargaining Unit (SBU) to my improved offer made on 20 August 2021, I am pleased to advise that I have made further improvements to my offer to settle the Power and Water enterprise agreement negotiations which was discussed with the SBU on
24 September 2021.
I have listened to the concerns from the SBU and employees regarding terms and conditions of service for Power and Water employees in a genuine attempt to settle negotiations and finalise bargaining.
Further improved offer for a new Power and Water Enterprise Agreement
The table below is a summary of key improvements. Full details of the improved offer can be found here.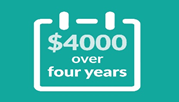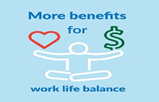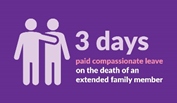 Summary of the 'Without Prejudice' key conditions
Retain existing conditions

Retain the existing Industry Specific Skills Allowance (ISSA) entitlements under the current Agreement
Retain the ability to accrue anadditional week of recreation leave through additional hours
Retain the ability to accrue up to 5 days of Flextime under the Flexible Working Hours (Flextime) provisions

Improved condition

Employee rights and entitlements

No reduction in current or future employee rights and entitlements for the life of the Agreement (does not apply to redeployees greater than two years)

Improved condition

Allowances

Continue CPI increases to existing allowances listed in Determination Number 1 of 2021 (relevant to the Agreement). The allowances will not reduce if the Darwin CPI decreases

NEW condition

Christmas Closedown Leave

Paid Christmas Closedown Leave to cover any closedown period between Christmas and New Year's Day
Employees who are required to work during this period can use the leave within 12 months

Improved condition

Job security

No involuntary redundancies for the term of the Agreement

Improved condition

Further improvements to parental leave

Enable the payment of employer superannuation guarantee contributions (SG) during the first 12 months of parental leave to:

pay SG during paid and unpaid Partner Leave provided the employee's spouse is also an NTPS employee
pay SG at double the legislated rateduring a period of paid parental leave

Improved condition

Improved Excess Travel Time

Employees up to the maximum salary of a Band 3 will be eligible to accrue time off in lieu (not paid overtime) in situations requiring excess travel time

Improved condition

Request to work from home – only CEO may refuse

Only the Chief Executive Officer will have the authority to refuse an employee's request to work from home

Commitment

Aboriginal recruitment, training and career progression

A commitment to acknowledge the NTPS Aboriginal Employment and Career Development Strategy for 2021 – 2025 and Employment Instruction Number 15 (Special Measures) which supports Aboriginal recruitment, training and career progression
Other changes to my improved offer
My improved offer also provides a range of other improvements to conditions such as union delegate leave, dispute settlement procedures, lump sum payment provisions and safe and healthy work environments, as set out in the attached information sheet.
As a number of the improvements above have cost implications it was necessary to review my offer dated 20 August 2021 to identify some offsets. My improved offer is amended as follows:
modify paid Health Screening Leave to provide 1 hour (not 2) per year (noting this amendment is still double the existing entitlement which is 1 hour every 2 years for cancer screening); and
withdrawal of the Transition to Retirement proposal (2 hours/year leave). Employees may still utilise flextime, TOIL or leave for this purpose.
Next Step
I have asked the SBU to provide me with feedback on the improved offer by 1 October 2021.
Have your say – your feedback is important
Should you wish to express a view on the improved offer you can provide your feedback to me by emailing enquiries.ocpe@nt.gov.au.
More information
Regular updates in relation to the bargaining process will be posted to the OCPE Webpage dedicated to Power and Water Corporation Enterprise Agreement Negotiations.
Information on bargaining in general can be obtained at www.fwc.gov.au or you can contact the Fair Work Commission information line on 1300 799 675.
Vicki Telfer PSM
Commissioner for Public Employment
24 September 2021
---
Last updated: 10 May 2022
Give feedback about this page.
Share this page:
URL copied!