2018 People Matter Survey
The 2018 People Matter survey was held from 10 - 23 September and achieved the Northern Territory Public Sector's (NTPS's) highest ever response rate of 46 per cent.
A big thank you to those of you who participated.
Insights from the survey will provide a powerful basis for making the NTPS a better place to work. Agency and whole of sector strategies and programs will be developed to improve performance in your workplaces.
ORC International, the research company that conducted the survey, will generate agency reports. These will be made available in late October so agencies can plan their responses to their employees' feedback.
This year the focus was on:
Individual performance and professional development
Organisational change
Job satisfaction
Employee wellbeing and engagement
People Matter is a survey for all employees of the NTPS. The survey is a directive of the Northern Territory Government and is conducted every two years collecting information from employees on a range of measures.
Reports
Survey results are provided to agencies after the survey and provide the evidence for agencies to plan their response. Agencies will share with employees the outcome of the survey.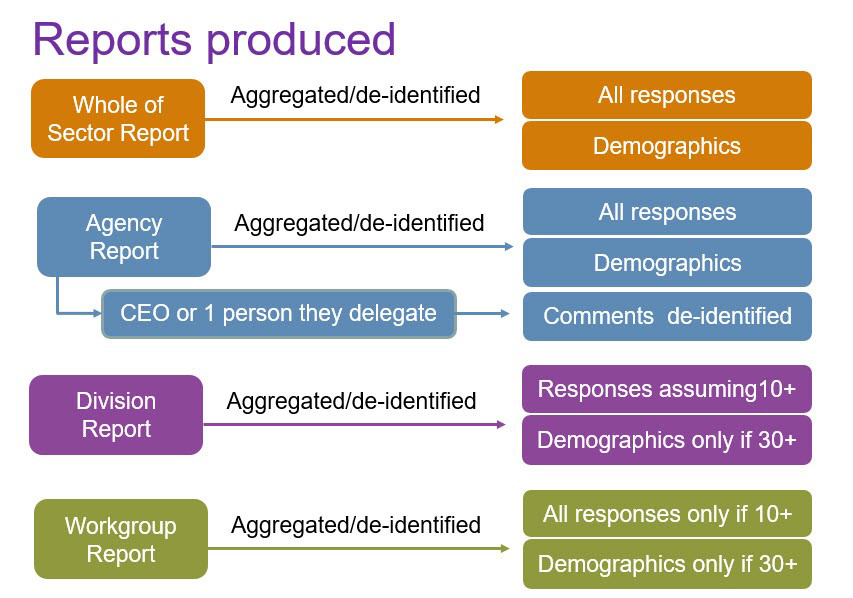 Ad Hoc reports
Ad Hoc Reports can also be produced for certain groups of employees within agencies (providing the reporting business rules are met). For example, engagement scores for employees with disability, job satisfaction rates for men, number of women employees who have a performance agreement in place etc.
These reports can be very important for understanding the experience of specific groups of people and this is the reason that the demographic questions are asked.
Last updated: 10 October 2018